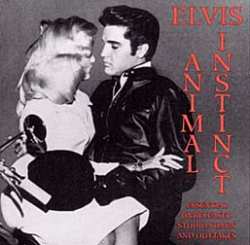 Picture from Willem's Site
Different studio and live takes

Night Rider (take 5)
Down In The Alley (take 8)
Froggy Went A Courtin' (complete version)
Baby Let's Play House (rehearsal)
Fever (*take 2)
Dirty, Dirty Feeling (*take 6)
Beginners luck (*take 3)
Wolf Call (take 1)
Animal Instinct (*take 10)
From A Jack To A King (*take 10)
It Hurts Me (*take 9)
The Prisoner's Song (jam)
Stay Away (*take 12)
Running Scared/Tomorrow Never Comes (*take 7)
After Loving You (*take 5)
It Keeps Right On A-Hurtin (*take 3)
Only The Strong Survive (*take 4)
It's Midnight (*take 3)
Promised Land (*take 16)
Mr. Songman (*take 14)
If You Talk In Your Sleep (*take 4)
Hurt (x-rated version)
Reconsider Baby (*Las Vegas 73)
Only Child (unknown information, another singer)
The Impossible Dream (*Las Vegas 73)

*This is a con release. It features only one new item
(Only Child, which has nothing to do with Elvis!!).
All the take numbers and live-information is taken out
of the blue. STAY AWAY THIS ONE!!