---
---
ELVIS - WALK A MILE IN MY SHOES - 74321 30331 2
The Essential 70's Masters
---
Includes 21 previously unreleased performances (or alternate versions). A total of 120 songs. A 48-page booklet (in color) with extensive session information and several previously unseen pictures. The highlight of this box is probably 'Tiger Man' - a jam from Hollywood, March 1975 and take 2 of 'Amazing Grace', 'The Twelfth Of Never', 'A Hundred Years From Now'. Also it is nice to finally get the songs from Las Vegas, February 1972 in one place, and to get an early live version of 'Something'. In addition we get the studio versions of 'For The Good Times' and 'My Way'.

All songs from the album "Elvis Country" are featured here without the 'I Was Born About Ten Thousand Years Ago' edit. Several of them has longer running time. The mix of 'I've Lost You' is slightly different than the first stereo mix (featured on 'Heart And Soul'), while 'I Got A Feeling In My Body' benefits hugely from new mixing. Really a great effort on that particular song.

The outtake of 'She Thinks I Still Care' (take 2B), that was used by Felton Jarvis for his 'Guitar Man' - project, is featured here in its original form.

Available on CD, Cassettes and Long Play Albums.

A must have!!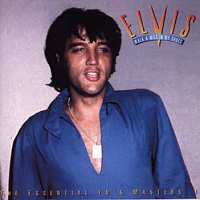 The Singles

The Wonder Of You - I've Lost You (new mix) - The Next Step Is Love - You Don't Have To Say You Love Me - Patch It Up - I Really Don't Want To Know - There Goes My Everything - Rags To Riches - Where Did They Go, Lord - Life - I'm Leavin' - Heart Of Rome - It's Only Love - The Sound Of Your Cry - I Just Can't Help Believin' - How The Web Was Woven - Until It's Time For You To Go - We Can Make The Morning - An American Trilogy - The First Time Ever I Saw Your Face - Burning Love - It's A Matter Of Time - Separate Ways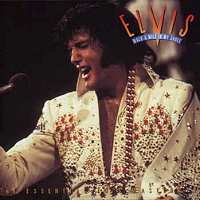 The Singles

Always On My Mind - Fool - Steamroller Blues - Raised On Rock - For Ol' Time Sake - I've Got A Thing About You Baby - Take Good Care Of Her - If You Talk In Your Sleep - Promised Land - It's Midnight - My Boy - Loving Arms - T-R-O-U-B-L-E - Mr. Songman - Bringing It Back - Pieces Of My Life - Green, Green Grass Of Home - Thinking About You - Hurt - For The Heart - Moody Blue - She Thinks I Still Care - Way Down - Pledging My Love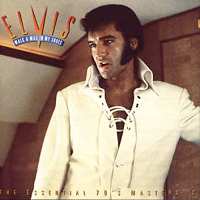 Studio Highlights 1970 - 71

Twenty Days And Twenty Nights - I Was Born About Ten Thousand Years Ago - The Fool - A Hundred Years From Now (Informal Recording) - Little Cabin On The Hill - Cindy, Cindy - Bridge Over Troubled Water - Got My Mojo Working - It's Your Baby, You Rock It - Stranger In The Crowd - Mary In The Morning - It Ain't No Big Thing - Just Pretend - Faded Love (Unedited) - Tomorrow Never Comes (Incl. fs) - Make The World Go Away - Funny How Time Slips Away - I Washed My Hands In Muddy Water (ext. version) - Snowbird - Whole Lot-Ta Shakin' Goin' On - Amazing Grace (Take 2) - (That's What You Get) For Lovin' Me - Lady Madonna (Informal Recording)

Previously unreleased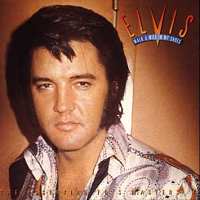 Studio Highlights 1971 - 76

Merry Christmas Baby - I Shall Be Released (Informal Recording) - Don't Think Twice It's All Right (Jam Edit) - It's Still Here (Unedited) - I'll Take You Home Again Kathleen (Undubbed) - I Will Be True - My Way (Master) - For The Good Times (Master) - Just A Little Bit - It's Diff'rent Now (Rehearsal) - Are You Sincere - I Got A Feelin' In My Body (new mix) - You Asked Me To - Good Time Charlie's Got The Blues - Talk About The Good Times - Tiger Man (Jam) - I Can Help - Susan When She Tried - Shake A Hand - She Thinks I Still Care (Take 2B) - Danny Boy - Love Coming Down - He'll Have To Go

Previously unreleased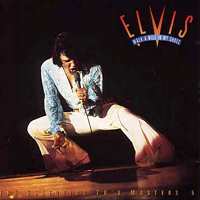 The Elvis Presley Show

See See Rider - Men With Broken Hearts (Short Poem) - Walk A Mile In My Shoes - Polk Salad Annie - Let It Be Me - Proud Mary - Something (Master) - You've Lost That Lovin' Feelin' - Heartbreak Hotel - I Was The One - One Night - Never Been To Spain (Master) - You Gave Me A Mountain (Master) - It's Impossible - A Big Hunk O'Love (Master) - It's Over (Master) - The Impossible Dream - Reconsider Baby - I'll Remember You - I'm So Lonesome I Could Cry - Suspicious Minds - Unchained Melody - The Twelfth Of Never (Rehearsal) - Softly As I Leave You (Rehearsal) - Alla' En El "Rancho Grande" (Rehearsal) - Froggy Went A Courtin' (Rehearsal) - Stranger In My Own Home Town (Rehearsal)

Previously unreleased
---
Review from CMJ News Music Report 1995

If you want to learn about Elvis the icon, The Essential '70s Masters is a walk into the belly of the beast. "If I could be you, if you could be me for just one hour," Elvis sings on the live take of the five-CD box set's title tune. Walk A Mile In My Shoes presents just such an opportunity: namely, to examine the now-legendary schtick of a late-period Elvis show, to try and figure out what, if anything, the whole bizarre spectacle really meant. Think about all of those stylized spandex jumpsuits with the sun emblazoned on the back: he was Elvis the Sun King, a gilded regality banished to a life in exile in America, frozen in a traveling road circus, a highly codified, well-ordered show that was every bit as ritualized as a Catholic mass or Buddhist prayer rites. Elvis was the King, but the King of what? He quite possibly found himself in a position much like that of the ancient kings of yore: namely, if the king is alive, all is well, but the minute he shows weakness or infirmity, his reign is in doubt.

Thus, Elvis became frozen once he hit his third season at Vegas; from that point forward, he did not fundamentally alter or modify his live presentation, and his albums became knock-offs to prop up his tours. If the allegations and rumors and Xeroxed prescriptions are true, it is significant that Elvis favored downers, painkillers - the drugs that seem to slow time. In terms of power over audiences, the mind-control tactics he used on his audiences had as much to do with rituals of the medieval Catholic church as with rock 'n' roll. If religious rituals are the manipulation of objects and words to illuminate spiritual, then one has to see Elvis' show as a liturgical mass, every gesture with resonance, every move with meaning: Karate chops to demonstrate his undiminished physical power, the intro music of "Thus Spoke Zarathustra" to illuminate his otherworldliness, a loosened scarf to indicate a ballad is next.

Elvis toured America with a mixture of Kabuki theater, Libercan excess and age-old magic show gimmicky, and was greeted largely with a hysterical reaction which only figures like the Pope experience today. Elvis was about power, and the fact that he died while takin' care of business doesn't diminish his legend, if you accept that the outrageous "fat Elvis" was the real Elvis, an aweinspiring monument to the bombastic, preposterous excess of American entertainment and to the way the public enshrines its icons. He was a sun who worshipped and adored his mother above all other women in the world - a component of every religion ever since time began. It was only after Jesus left the world that his followers pieced together the books and accounts that would become the New Testament of the Bible. With the '50's, '60's and gospel all represented, this is the fourth and final Elvis box from the RCA vaults.

CMJ New Music Report Issue: 451 - Nov 13, 1995.
Back to 90's overview
Back to BMG news
---
---