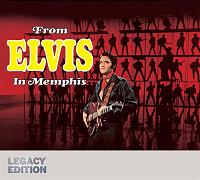 ---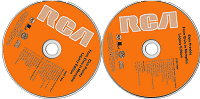 CD-1:
01. Wearin' That Loved On Look
02. Only The Strong Survive
03. I'll Hold You In My Heart
04. Long Black Limousine
05. It Keeps Right On A-Hurtin'
06. I'm Movin' On
07. Power Of My Love
08. Gentle On My Mind
09. After Loving You
10. True Love Travels On A Gravel Road
11. Any Day Now
12. In The Ghetto
13. I'll Be There
14. Hey Jude
15. If I'm A Fool (For Loving You)
16. Who Am I?




CD-2:
01. Inherit The Wind
02. This Is The Story
03. Stranger In My Own Hometown
04. A Little Bit Of Green
05. And The Grass Won't Pay No Mind
06. Do You Know Who I Am?
07. From A Jack To A King
08. The Fair's Moving On
09. You'll Think Of Me
10. Without Love (There Is Nothing)
11. In The Ghetto [mono]
12. Any Day Now [mono]
13. The Fair's Moving On [mono]
14. Suspicious Minds [mono]
15. You'll Think Of Me [mono]
16. Don't Cry Daddy [mono]
17. Rubberneckin' [mono]
18. Kentucky Rain [mono]
19. My Little Friend [mono]
20. Mama Liked The Roses [mono]